"A man can do all things if he but wills them."
Leon Battista Alberti
Legal specialist in providing Later Life estate planning solutions and advising vulnerable clients.
Do I really need a pre-paid funeral plan?
15 Oct 2020 by Gavin Ball Pre-paid Funeral Plans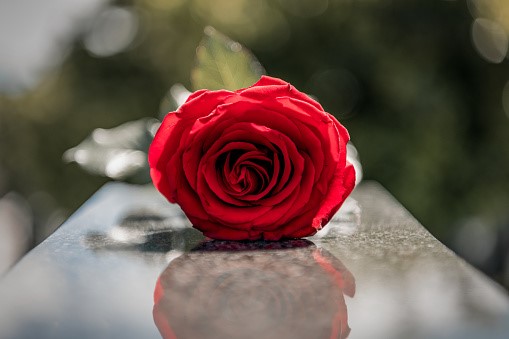 Gavin says: 'Funeral costs are rising every year. Taking out a pre-paid funeral plan will save you, your estate or your family a great deal of money. You and your family will also have peace of mind, knowing that you have made your arrangements now'.
1. What is a pre-paid funeral plan?
This is an arrangement which allows you to pay for your funeral in advance so your loved ones don't have to carry the cost themselves.
2. What is the cost of dying today?
According to Sunlife's Cost of Dying Report 2020 the average total cost of dying in 2019 was £9,493, which has increased by 42% since 2007. This figure of £9,493 is made up of an average funeral costs of £4,417, average professional fees of £2,771 (fees to administer the estate) and average send-off fees (fees for memorials, flowers, catering for the wake, etc.) of £2,306.
3. Are there other ways to provide for my funeral? (e.g., savings, insurance policy)
Yes, one could set up a saving account with bank or consider taking out an insurance policy to provide for this cost in the future. Unfortunately, these options have not proven very helpful. Why? First, savings, in the current economic climate, have not been able to keep pace with inflation, while funeral costs have been rising in excess of inflation year on year (rising by 62% over the last decade – Sunlife's Cost of Dying Report). Second, setting up an insurance policy will provide a sum of money at the time of need but someone will still have to arrange your funeral.
4. Cremation vs burial?
When thinking of taking out a pre-paid funeral plan, the first decision you have to make is do I want a cremation service or a burial service? The most affordable choice is cremation. According to Sunlife's cost of Dying Report, 23%, in 2019, chose burial (this represents a decrease of 4% since 2018), while 77% chose cremation (an increase of 4% since 2018).
5. Flexible Payment Options
Normally with prepaid funeral plans there are several payment options available when purchasing and these are:
a. A Lump sum Payment Option. This is usually the most economic way to purchase your plan, or
b. The Installment Payment Option (a monthly fee over 12-60 months with an initial deposit required), or
c. The Fixed Monthly Payment Option (you make a low monthly fixed payment until the age of 90 or until death, whichever comes first)
If you would like some assistance in deciding what pre-paid funeral is best for you and would like to discuss this with Gavin, please ring on 01404813676 or email at gavin@gavinball.co.uk
Search blog
Post categories
Archive posts